Festive Gift Sets For You This Christmas
11 December 2015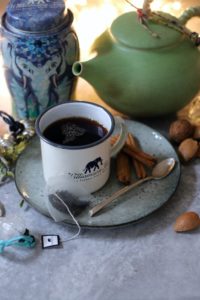 Over the last few months, our team have been working really hard to bring you a beautiful selection of Christmas Gifts that represent Williamson Tea's commitment to ethical farming, as well as our unique range of teas. Each of our festive caddies has a characteristically intricate design and contains a selection of tea to help make this a really special Christmas.
Festive Caddies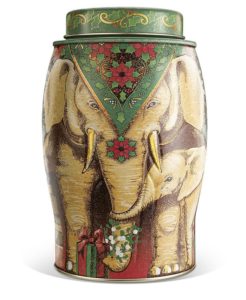 Loving & Giving: Our festive Loving & Giving caddy depicts a caring parent offering a Christmas gift to her calf. Surrounded by holly and mistletoe, this special design is the perfect present for someone you care about this Christmas.
This caddy features our iconic Earl Grey. The subtle aroma of Mediterreanean Bergamot oranges and the delicate taste of our Kaimosi farm combine to produce a wonderfully fragrant and flavoursome tea.
Snowflake: The Snowflake caddy is a delightful winter design, featuring our classic Elephant and a traditional frozen landscape.
Kenyan Earth is our unique take on the classic English Breakfast tea. Named after the coppery red soils that symbolize Kenya, this is a bright, brisk cup of tea to help start your day. Grown on the high slopes of Kapchorua and picked in the early morning sunshine, our Kenyan Earth is a full bodied liquor that stimulates both body and mind.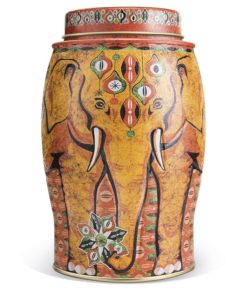 Kenyan Christmas: Featuring the popular Ginger Grove tea, our Kenyan Christmas caddy is new for this festive season.
This tea is the perfect accompaniment to a busy Christmas morning. As the delights of giving unfold before your eyes, sit back and savour the moment with our refreshing Ginger Grove from the fields of Kaimosi.
Every caddy purchased benefits our immediate farming community through the Williamson Tea Foundation, as well as helping vulnerable elephants remain protected by the brilliant work of the David Sheldrick Wildlife Trust.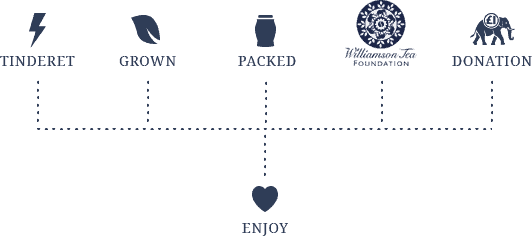 Therefore, every person giving a Williamson Tea caddy this year can make a real difference by helping to ensure future generations enjoy wild forests, fertile soils, wandering elephants and truly sustainable tea.
Christmas Gift Sets
Here is an opportunity to give a unique and precious gift this Christmas with the latest Gift Sets from Williamson Tea.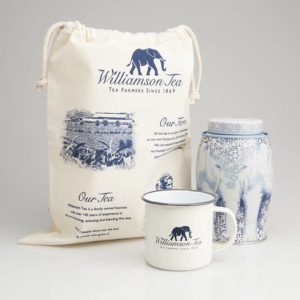 Christmas Special Gift Set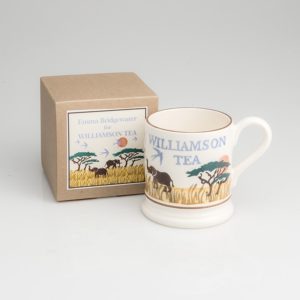 Emma Bridgewater Mug
Pure Green Gift Set
Simply click on each image to go directly through to the product page, where you can purchase now & receive in time for Christmas!
Give more than just a present this Christmas with truly special gifts from Williamson Tea.
#Williamsontea
#bushtocup